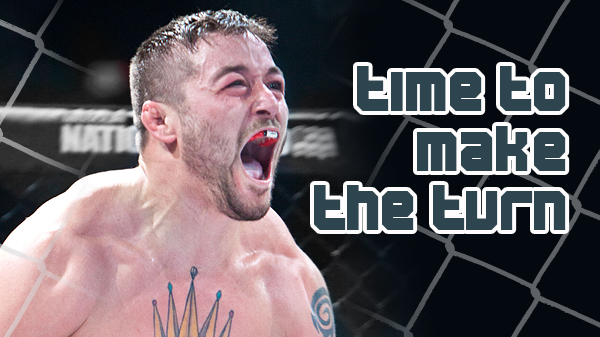 Time to make the turn
Scrappy Sal Woods focused on 2012
Sal Woods has never been one to back down from a fight.

And now at 26-years-old, the Granite City pro with the 6-12 record doesn't plan on being choosy any time soon.

Woods is coming off an impressive victory over TJ Thomas at the Fight-Me MMA Friday the 13th event. He is counting on the win to light a fuse for what he is hoping will be an explosive 2012.

"I'm done screwing around with this," Woods said. "I'm getting old. We have to make a push. We have to turn this around."

Woods was an all-American wrestler at Granite City where he grew under the tutelage of Steve Knogl and Allen Kirgand. He still works with Knogl, the head trainer at CMMA Fighting Systems.

"That is who I attribute all of my fighting too," Woods said.

Woods got into mixed martial arts following college wrestling stops at McKendree and Lincoln. Though finished with collegiate wrestling, the need to compete and desire for a challenge was still prevalent. That fire would usually bubble up at the wrong times under the wrong circumstances.

"I missed that playing rough part of wrestling," Woods said. "I was like, I'm getting in too much trouble over this. If I'm tough I need to take to next level and see how tough I really am."

Woods dove into MMA headfirst. He bypassed an amateur career and made his cage debut as a professional in November of 2005.

"I thought, 'I just dug myself a ditch,'" Woods said. " I'd fought people before but it's never been like, see you three weeks from now. It's crazy."

He made his debut with a first round TKO victory in Springfield, Il., over Alex Rothedoutsch.

Being a skilled wrestler is a huge bonus for any athlete starting out in MMA. Being a great greco-roman wrestler, with its concentration on the upper body, is even more so, and Woods leaned heavily on that base.

"I had to learn how to stand and bang," Woods said. " There were probably 10 fights in there where I was growing as a fighter."

He started his career 2-6 before tussling with a who's-who of St. Louis' most well-known mixed martial artists. Though all fresh in their careers Strikeforce's Tyron Woodley, Bellator lightweight champion Michael Chandler, and Pat Healy along with UFC vet Steve Berger plus three other fights were all part of his docket in a 14 month span.

"Everybody's goal here is to be the champ and you can't be the champ unless you step up and fight the toughest guys," Woods said. "Eventually I'm going to have to fight you. Why tip-toe now. It's been a downfall a bit but my record doesn't matter. My record doesn't matter until it says UFC 1-0. I don't care about the 10, 13 before that."

Woods made headlines a little over two years ago when a would-be carjacker tried to get a jump on him on the way to weigh-in. The story ends with Woods, who was profiled on KMOV about the event, manhandling the thug and delivering a rash of head-butts.

He would go on to win the fight the next night.

"I went in thinking I was going to have the best fight of my life because I had a gun in my face," Woods said. "It's like, what's dangerous now? His hands sure the hell ain't."