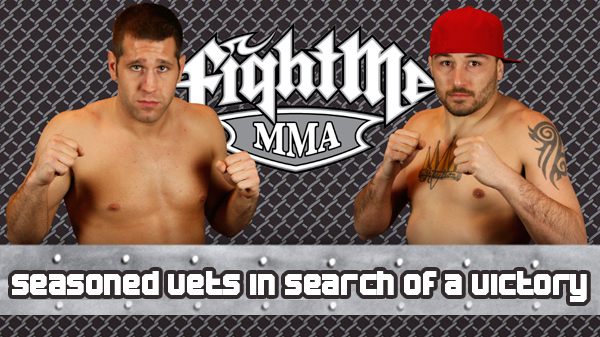 Seasoned vets in search of a victory
It's 6:30 p.m., roughly 15 hours before weigh-ins, and TJ Thomas has nine more pounds to lose.

No worries.

With the help of a treadmill and a scuba-tight sweat suit, the St. Louis native made the final drop to face Sal Woods as part of Fight Me MMA's Friday the 13th at the Family Arena in St. Charles.

The matchup could be lively as both fighters are in need of a 'W'.

Woods made his pro debut in 2005 and has logged 15 fights. He has traded leather with some of St. Louis' best; Tyron Woodley, Michael Chandler, Steve Berger, though has come out on the losing end of those matches and has a 5-10 record.

"He can take a beating," Thomas said. "(Sal) gets into mistakes and I plan on him making some more."

Thomas is also a fighter hungry to have his arm raised. He has lost three of his past four fights and is 2-4 , but all to quality opponents; Matt Ricehouse, Lucas Gwaltney, and Rashid Abdullah. He is 2-4 as a pro.

Thomas' last fight was against Adbullah at the Fight Me MMA show in August and was the fight of the night.

As a youth, he tried nearly every sport he could get his hands on from hockey, to lacrosse, to wrestling while at Oakville. Around 19-years-old, Thomas started training in MMA right when the H.I.T. Squad opened.

The Granite City gym at the time was owned by UFC Hall of Famer Matt Hughes and populated with the likes of Strikeforce's Robbie Lawler, grappling connoisseur Mark Fiore, and the UFC's Kyle Watson.

"I felt like I had something to prove every day," Thomas said. "They really picked me up as an amateur."

Thomas followed Watson when the BJJ instructor and Ultimate Fighter alum opened his own gym in St. Louis, Watson BJJ. Thomas' home camp is at Watson's but he regularly makes the two-hour trek to Springfield, Il to mix things up at Fiore's MMA.