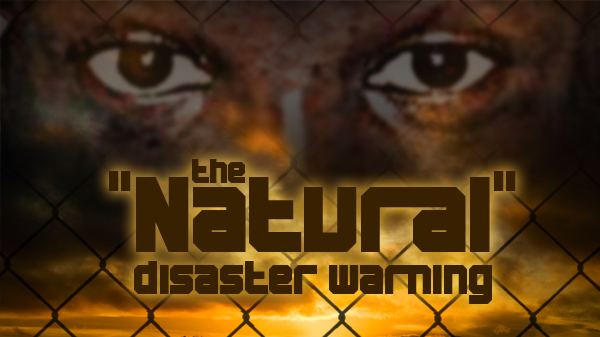 "Natural" Disaster Warning
After completely leveling the middleweight and welterweight divisions in Kansas City, Chad Williams has set it his sights on St. Louis.

A national champion wrestler at Missouri Valley and two time All-American, the twenty-five year old Williams took to MMA like a duck to water.

"I've been wrestling since I was 14, and after wrestling I didn't want to get fat so I just started fighting instead," Williams said.

He took his first fight in December of 2010 after only a couple days of practice.

Although he has only been seriously competing in MMA for a little over a year, he has racked up and impressive record of 11-0. Of those eleven fights, only two have went to the decision, and in his words "they were pretty one-sided."

Working with Rudy Bears and James Krause for his stand-up, and training along-side members of the Grindhouse in KC, Williams has become a quick study. It wasn't long before people started to notice his quick rise, and labeled him "The Natural".

With his undefeated record and stellar wrestling credentials, he simply ran out of opponents in Kansas City, and that's when he decided to start traveling east to look for tough fights.

"I'm ranked #1 in '85 in Kansas City and there's kinda like nobody left to fight anymore," Williams said. "That's why I went down to 170, and really the people at 170 are like nobodies, so that's why I came over here to start fighting."

While he is relatively unknown in the St. Louis scene, I don't expect this to last too long.

This past weekend St. Louis got its first taste of Williams in a quick stoppage victory over a tough Malcolm Smith at NFA: Infantry Engaged. Williams quickly secured the takedown and proceeded to throw punches with bad intentions. Winning a Spire Sectional belt in the process.

"Spire is trying to set this up so I can fight this dude Hugh Pulley, since hes supposed to be the best in St. Louis," Williams said.

While excited about the possible match-up with Pulley and a potential Spire State Title, Williams isn't sure the fight will happen.

"Hopefully he don't back out on me." he added.

If signed, a fight between the two top amateur welterweights in the state will be explosive.

"I hope we can stand and bang it out and see who's better," Williams said. "Why run from me? We can just fight."

Other potential opponents for Williams are Adam Meredith, Jesse Geringer, and Kyle Walker. A potential fight with Jonathan Cruz is also being talked about.

Looking ahead, Williams is looking to get a couple more fights in before taking the leap to the next level.

"The plan is to get as many fights in as I can before I go pro," he said. "I'm trying to go pro in September."