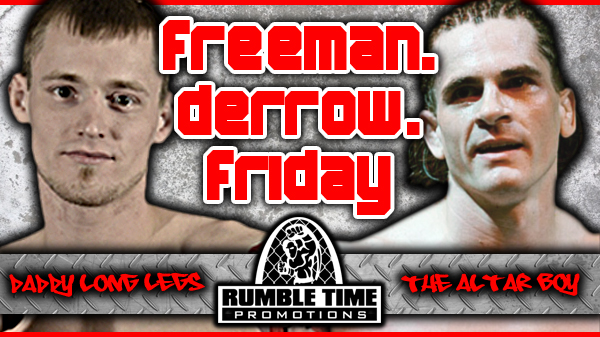 Freeman. Derrow. Friday.
Something must click when Aaron Derrow steps inside the cage.

Whether it's a flip of a switch or the sounding of an alarm, a transformation of sorts takes place when that door latch rings and the silence becomes deafening.

In conversation, Derrow is polite, borderline quiet, and easy to get along with, a far cry from what happens when you pop his name into youtube.

Once there, you find a tenacious fighter aptly nicknamed, "Daddy Long Legs", choking and slugging his way through dazed opponent after dazed opponent.

Derrow will bring a 12-3 record to Friday night's main event at the Ameristar Casino as Rumble Time Promotions presents Clash of the Warriors.

Derrow will look to derail the meteoric rise of local product Zach Freeman. Freeman has run ransack through his first five opponents, not getting past the first round and winning them all. This will be his third fight of 2012.

But Freeman, of St. Charles MMA and Rodrigo Vaghi Jiu-Jitsu, will be getting by far the toughest test of his career on Friday in Derrow, who is ranked by fightmatrix.com as the 107th lightweight in the world, which is, ironically enough, one higher than Freeman's teammate, E.J. Brooks, who fights for Bellator.

The 6-foot-1 Derrow has fought twice for Titan Fighting Championship, where he earned the biggest victory of his career. Derrow faced former UFC fighter Rich Clementi at TFC 16 in Kansas City. Clementi was heavily favored in the bout with nearly five times the amount of fights. Derrow took some major abuse through the first two rounds but pulled off an electrifying triangle in the third round that had famed MMA announcer Michael Schiavello raving on the HDNet broadcast.

There is no question that Derrow slick on the ground, winning nine of his 12 pro victories via submission.

The newly-married Derrow turned 25 in July and knows that Friday's main event will be no walk in the park.

"From what I've heard, (Freeman) is a solid guy, a good grappler who likes to throw heat," Derrow said.

If you're looking for pre-fight hyperbole, you won't find it here. Derrow, who also works construction and pours asphalt and is of devout faith, doesn't have that mindset.

"I'm not a smack talker and I don't get angry," he said. "But I love to compete. Fighting is fun. I'm not there to rip my opponent's head off. I view this as a sport and I'm looking for to Friday. I'm sick of training. The fights are never as hard as the training."

Derrow grew up in the Collinsville area and soon relocated to the Kansas City. His home base is Grindhouse Mixed Martial Arts in Lee's Summit. For this fight, he has ventured to Finney's HIT squad from some fine tuning for his final weeks of camp. This will be his first fight on a St. Louis show.

And once again, the transformation will happen.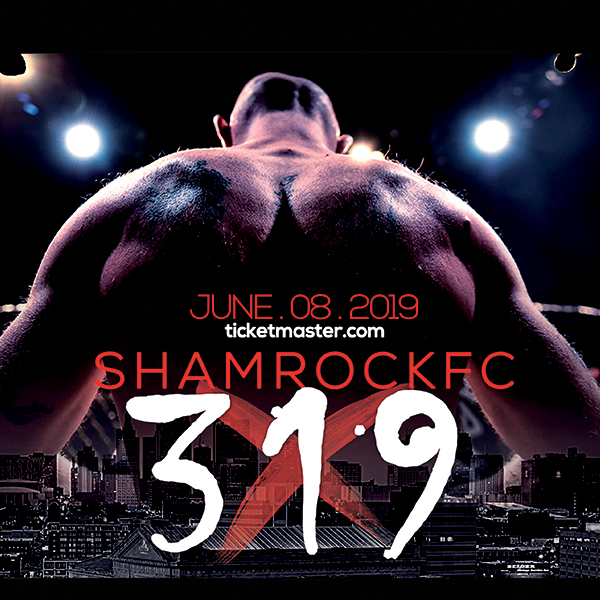 Nemesis Fighting Alliance
| Sat, October 5th
Casa Loma Ballroom, St. Louis, MO
Shamrock FC: 323
| Sat, October 12th
Ameristar Casino, Kansas City, MO
Shamrock FC: 324
| Fri, November 1st
River City Casino, St. Louis, MO

Tweets about "KnuckleJunkies OR @knucklejunkies"