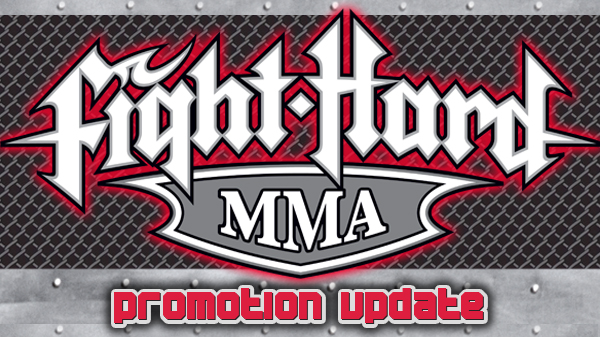 Fight Hard - Promotion Update
Kenny Nowling and crew have regrouped, re-branded, and soon will be back at the Family Arena.

After two stops on the National Guard Tour, Fight Me canceled the remaining dates of its summer schedule. In addition to facing challenges from the local Athletic Commissions, CEO Nowling was battling health issues. After the May 18th show in Madison the group circled the wagons and decided to to pull the plug effective June 15th.

With a new direction focused on Missouri, the Lake St. Louis based company has also decided to change their name. Citing pressures from parents and school officials over the name "Fight Me," they have re-branded as Fight Hard MMA.

The message on the official Fight Hard Facebook says it all: "New name, new Logo, same amazing staff and fighters. Same amazing show, and yes, the tickets are still free."

In August, Fight Hard will be opening the doors to the Academy of Courage. The gym will be a full service fight facility featuring a large caged area, mat space, and a full compliment of workout equipment. It will serve as base camp for all Fight Hard events including weigh-ins, and will also host out of town fighters. The grand opening for the Academy of Courage is August 4th at 2pm and will feature demonstrations, clinics, music, the KO Cage girls will be in attendance as well as many of the Fight Hard gladiators. It will also be the only place to get floor seats for the upcoming Fight Hard event in August.

The company has also scheduled their next three shows. On August 18th Fight Hard will return to the Family Arena with its title sponsor The Missouri National Guard. The show will feature Nick LoBosco and Laramie Shaffer in the main event. Shaffer, fighting out of Omaha is riding a three-fight win streak and will enter the cage with a 6-3 record. LoBosco (5-0) last fought in January when he defeated Corey Ace via split decision at Fight Me's Friday the 13th event.

Also on the card is Tonya Evinger, Jessica Halverson, plus the return of Mike King. The event will feature ten pro and three amateur fights including three female fights. The next two Fight Hard events at the Family Arena are tentatively scheduled for November 10th and January 19th.