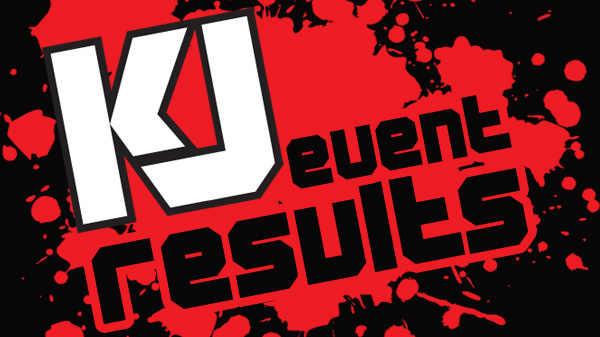 Devastation Fight Night, 2-25-12 - Results
Devastation Fight Night
2/25/12

Paul Farwig and Devastation Fight Night returned to Cape Girardeau on Saturday February 25th. The AC Brase Arena was packed with over 1000 fans, waiting for 14 action packed fights.

Fight 1 Sammy Garcia(Xplosive MMA) defeated Josh Langley(Black Dragon Karate) by unanimous decision 30-27.

Fight 2 Don Welker won by tko at 1:19 of the first over Jesse Widner(Iron Bros Fight Club)

Fight 3 Terry Allen(Devastation) defeated Tony Minner (Peak Performance) by rear naked choke at 1:22 of the second round.

Fight 4 Ronnell Mayes (Porter MMA) won at 1:59 of the first over Dustin Ogelvie (Heartland MMA)

Fight 5 Brandon Ditterline tko'd David Gomez in 1:50 of the first round

Fight 6 Dalton Knight (Heartland MMA) won a close fought contest over Kelwan Mauldin (Porter MMA) by decision 29-28

Fight 7 Scott Futrell (Porter MMA) was victorious over Mariquis White (Riff Raf) in 1:32 of the second by tko

Fight 8 Chris Beal (Peak Performance) won ko of the night with his victory at 1:04 of the first round over Reggie Allen. The victory puts him in line for a heavyweight title fight on the next show.

Fight 9 Mike Ettling (Xplosive MMA) picked up a unanimous decision over Steve Barbee (Porter MMA) 29-28

Fight 10 CJ Johnson (Porter MMA) won a 30-27 unanimous decision over Ben Chesser (Xplosive MMA)

Fight 11 Fight of the night honors went to Kyle Kurtz (Heartland MMA) and Matt Pulliam (Peak Performance). Kurtz won a very close contest by decision 29-28 on all cards. A rematch is in the works for the next show in May.

Fight 12 Justin Murphy (Peak Performance) picked up a victory by verbal submission over Nick Boblitt (Xplosive MMA) at the start of the second round.

Fight 13 Clint Estraca (Peak Performance) won by tapout due to strikes at 1:36 of rond two over Cory Oberman (Heartland MMA).

Fight 14 Devastation Heavyweight title fight. Max McNeely (Heartland MMA) earned the belt with a kimura at 1:55 of the third over James Evans (Team Redneck). This sets up a rematch with Chris Beal on the May 4th card in Cape.