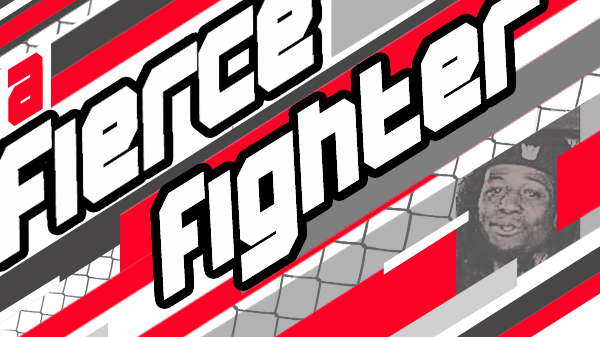 A Fierce Fighter
In his first fight back from a devastating car accident, Fierce Taylor shook up things at the Battle of Route 66.

In the headlining bout, the 22-year-old Taylor pulled off a decision victory over Jake Constant, who at the time was Spire's No. 1 ranked bantamweight.

"I knew I had it won," Taylor said. "In the first round, I dominated. He gassed in the first and his heart carried him the rest of the way. In the second, I was tired a little bit and he took my back and put in the rear naked, but it wasn't tight. Third round, I slammed him a couple times and finished in the mount."

The fight was Constant's last before turning pro and the crowd, filled with fans for Constant, expressed their dissatisfaction with the decision in a number of ways.

"They were all pissed off," Taylor said.

It's a minor miracle that Taylor was back in the cage this month. In September, he was in a car accident that not only broke his ankle but left a monstrous gash in his forehead.

"I was set to go pro in November," Taylor added

But actually the time away from competition proved to be a good thing. Taylor had racked up 16 fights in 2011.

"I had a lot of little injuries," he said. "I needed the time to heal."

Going into the fight Taylor said he was plenty confident. He had been back to regular training since December.

After growing up in St. Louis, where he played football and wrestled, Taylor has since relocated to Jefferson City. He is unsure what is next for him. Taylor is scheduled to participate in the Spire Bantamweight Tournament but that is not in concrete.

"I'm not sure," Taylor said. "That is like a six month commitment and I don't know if that is what I want to do. It seems like the bracket is changing quite a bit. I've been thinking about a BJJ tournament."

Taylor is now 15-2 as an ammy.