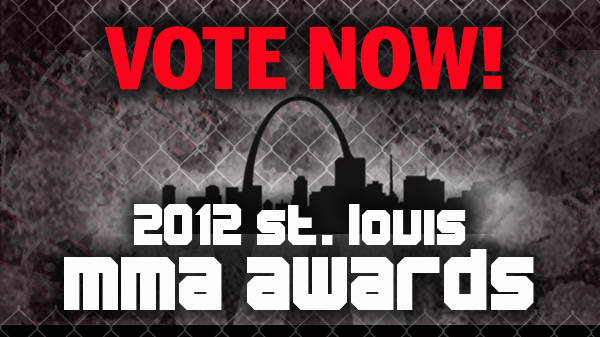 2012 STL MMA Awards - Amateur Fighter
We have seen the future and trust us, it is in good hands. Of all the categories in the 2012 St. Louis MMA Awards, the hardest to narrow does was Amateur of the Year. The region is swollen with young, up-and-coming talent the likes the sport has never witnessed in this area. The top-flight amateurs of 2012 come already assembled; the striking crisp and grappling well in place. For some, 2012 may have been their last go-around as an ammy but as far as all of them? You haven't seen anything yet.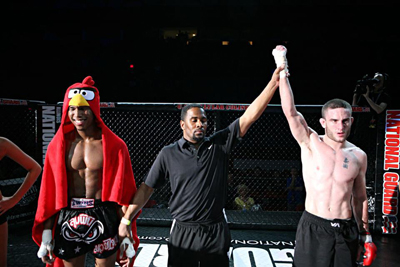 Kirk Huff
Its easy to make the case for Kirk Huff's inclusion on this list. The St. Charles MMA featherweight is currently ranked #1 on Spire's list for both Featherweight and Lightweight fighters. Huff (10-1) has been active locally in both boxing, muay thai, and jiu-jitsu events as well as going 3-0 in MMA for the year. His third victory saw him travel all the way to Bogota, Columbia and compete against former Olympic wrestler Ceaser Merreno. The talented young fighter is racking up frequent flyer miles as he also competed in Brazil last week in the Pan-American K-1 tournament winning the silver medal.
Key victories:
Ceaser Merreno, Demagio Smith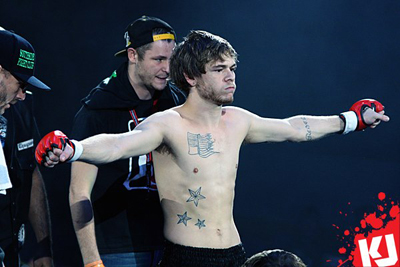 Damian Newman
Passion, heart, desire and ability, Newman has all of the building blocks you could ask for in a young fighter. The young bantamweight from Southside Fight Club and Berger's MMA has improved steadily throughout the year and has taken on all challengers, while improving his record to 10-2-1. His two fights with Fierce Taylor were the talk of the town and landed onto our list of 2012's best amateur fights.
Key victories:
Wil Alfaro, Levi Rose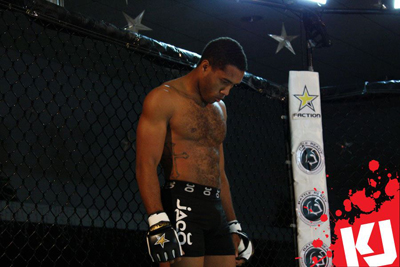 Hugh Pulley
When keeping a short list of top amateur welterweights, Pulley (10-2) is usually near top of the list. While the dream match against Chad Williams never materialized, Pulley showed his dominance in winning the SFL's Gateway to the Top Tournament by beating Adam Meredith and Kyle Walker in the process. Pulley's well-rounded game and raw athleticism makes him a scary opponent for anyone who steps across the cage from him. He recently relocated to Modern Combat System
Key Victories:
Adam Meredith, Kyle Walker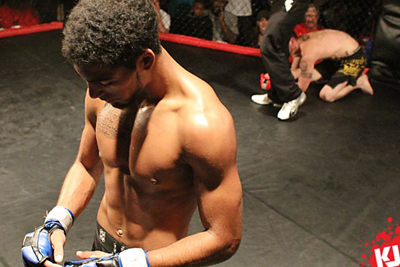 Charles Johnson
An undefeated bantamweight, Johnson (12-0-1) has sprinted to the top of the Spire rankings with an incredible 9-0-1 year. The SEMO cross country and track standout may be rethinking his favorite past time as he shows a wealth of potential in MMA. While he has had a few solid match-ups within his division, we have yet to see him take on one of the top guys, something we hope happens in 2013.
Key victories:
Richie Fernow, Kenny Nienhaus,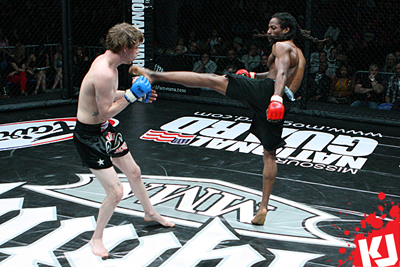 Fierce Taylor
Taylor (16-3-1) was involved in a serious car accident last year and his recovery and return has been nothing short of spectacular. Taylor started this year by defeating Spire's No. 1 bantamweight, Jake Constant, then taking over the position in the process. He then defended his rank twice by defeating and drawing with tough challenger Damian Newman in their two-fight series. A loss to Ira Lukowski in a close decision was the only hiccup this year and has forced him to drop the No. 1 spot to fellow contender Charles Johnson.
Key victories:
Jake Constant, Damian Newman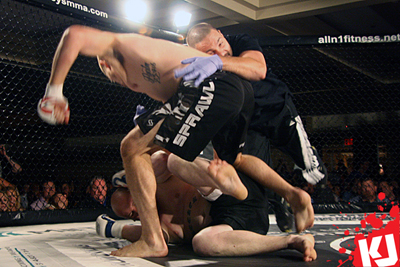 Dustin Fischer
Under Shamrock FC promotion, Fischer turned heads and made quick work of his opponents this year. Fischer won four fights this year to run his record to 4-0-1. He is also finished all four of his opponents. Fischer picked up two wins in February alone. Fischer showcases a strong ground game that led to three tapouts in 2012.
Key victories:
Tim Mantle, Dusty Smith